Millennials are playing homeownership catch-up.
First-time buyers rushed into the market last year, making 38 percent of all U.S. single-family home purchases, the biggest share since 2000, data released Thursday by Genworth Mortgage Insurance show. The 2.07 million new or existing homes bought by first-timers was 7 percent more than in 2016, according to the insurer, part of Genworth Financial Inc.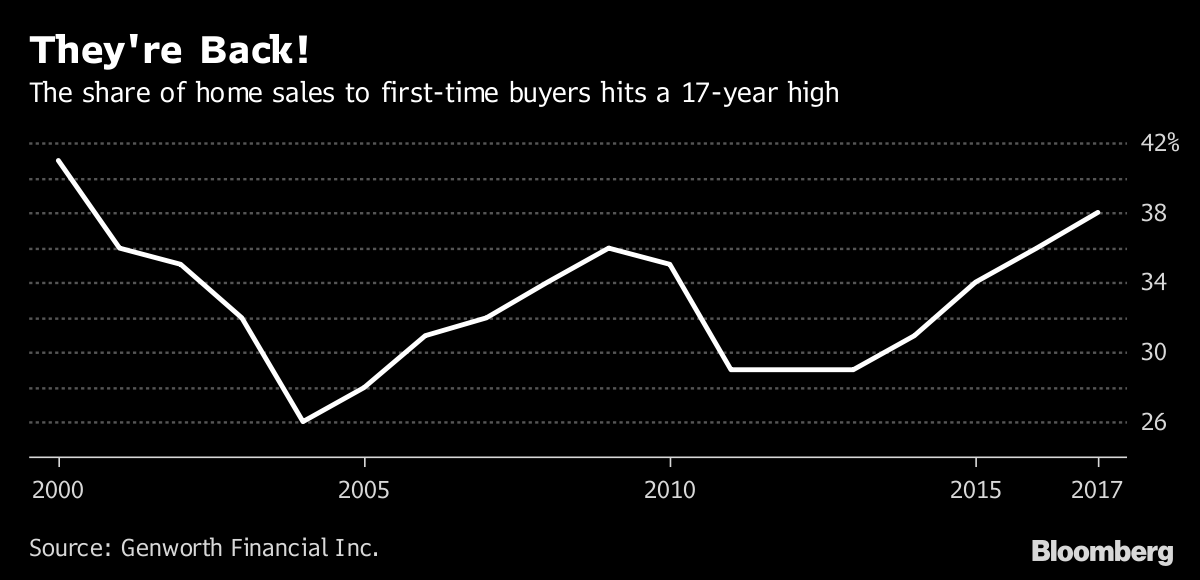 Millennials, who were putting off purchases because of student-debt burdens and a preference for renting, are becoming a force in the market as the oldest of the group get married and have children, said Tian Liu, chief economist for the insurer. At the same time, older homeowners are choosing to stay and upgrade their current properties instead of trading up, he said.
"What we're seeing in the last three years is a tremendous amount of growth in the first-time buyer market," Liu said in a phone interview. "There's a lot of pent-up demand."
Census Bureau data back that up: The homeownership rate for Americans under age 35 rose in the fourth quarter to 36 percent. It hasn't been higher since the first quarter of 2014.
For the full article from Bloomberg.com click here.