Why Inwood Could Be the Answer to Your (Housing) Prayers
As we all continue to search for the Next Big Neighborhood before we have to pay Next Big Neighborhood prices, more and more New Yorkers are turning to lesser-known areas of Manhattan rather than defaulting to the outer boroughs. Upper Manhattan — a submarket comprising Harlem, Inwood, Washington Heights, Hamilton Heights and Manhattanville — has become an increasingly popular submarket for both buyers and renters.
According to our most recent market report data, while median monthly rent for Upper Manhattan remained the least expensive in the borough, it increased the most, rising 6.4 percent year-over-year to $2,449. As a point of reference, Manhattan's median monthly rent for this same period was $3,245. Meanwhile, the median sales asking price for Upper Manhattan was $700,000, compared to the borough's median of $1.799M.
In light of Upper Manhattan maintaining this level of (comparative) affordability, we decided to take a closer look at its northernmost neighborhood: Inwood. Back in November, we named Inwood one of Manhattan's best neighborhoods for buyers, citing a tipping point — a metric approximating the number of years it takes for the cost of owning a home to equal the cost of renting a comparable one in the same area — of 1.6 years. With a borough-wide tipping point of 9.2 years, Inwood held the lowest tipping point in Manhattan.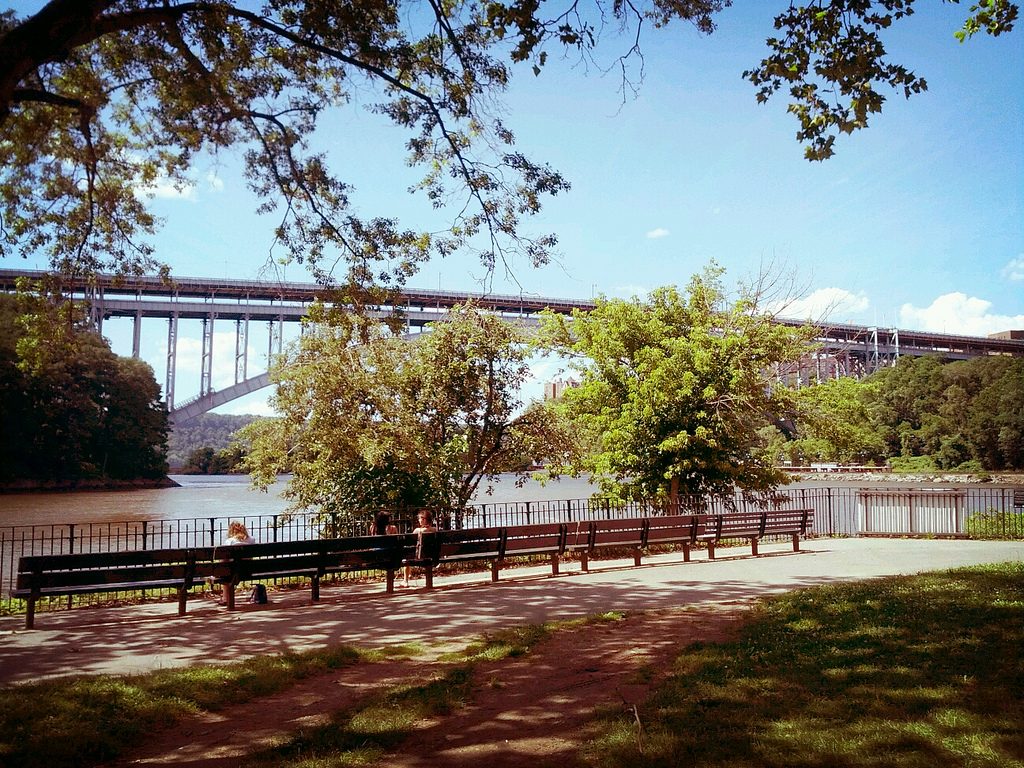 The Neighborhood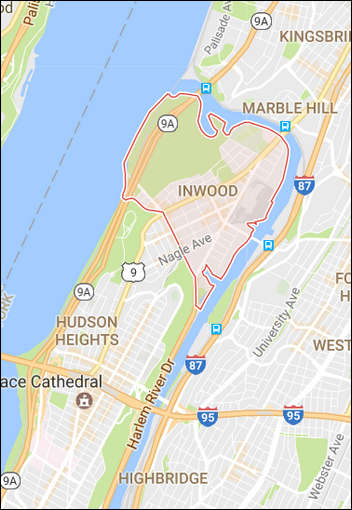 Located at the tip Manhattan, Inwood is the northernmost point on the island. Because it's so far up and is bounded on three sides by the Harlem and Hudson Rivers, it feels more peaceful than Upper Manhattan's more centrally located neighborhoods, like Hamilton Heights or Harlem. Zoning restrictions limiting building heights to seven storieshave allowed Inwood to maintain a low-key atmosphere, and its hilliness and limited connections to Manhattan's street grid make it feel like somewhat of a secluded enclave.
Corcoran Group agent Bruce Robertson has closed 47 deals in Upper Manhattan in the past three years alone. He says that the customers who come to Upper Manhattan are looking for a good deal. Robertson, who lives in Washington Heights (a neighborhood that begins at 155th Street) says his clients will often say "they'll never go above 96th Street, but then they end up becoming my neighbors." He says the potential buyers in Brooklyn and Upper Manhattan are similar due to the similarities between these two areas; both have big open spaces and buildings that aren't much taller than 10 or 12 stories, allowing you to see the sky above.
Robertson describes Inwood as a friendly, community-oriented neighborhood where people watch out for each other, adding that the neighborhood is popular among empty-nesters who are downsizing from their suburban New York or New Jersey homes. Rather than moving into the bustling $3M+ properties in Midtown, they opt for more suburbanesque enclaves in Upper Manhattan.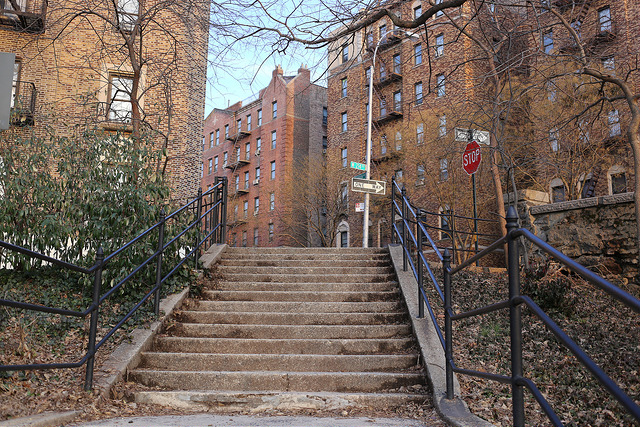 The neighborhood is made all the more peaceful by Inwood Hill Park, home to Manhattan's last natural salt marsh and dubbed "a living piece of old New York" by the NYC Parks Department. Robertson says Inwood has a suburban feel thanks to its landscape and geography. "It's not your typical Lower Manhattan grid. It's more free-formed and kind of like a suburb," he explains.
And while the neighborhood isn't exactly known for its shopping or wild nightlife, there is no shortage of good food, especially when it comes to Latin American fare — Dominican cuisine in particular. Restaurants and storefronts are concentrated west of Broadway, while the area east of Broadway is more industrial.
For those who are hesitant to move into the outer reaches of Manhattan because of the commute, Inwood is relatively convenient. Served by the 1 and A trains, commutes from Inwood into Midtown Manhattan (42nd Street) clock in around 26 minutes. If you're looking for a condo, Robertson says Inwood is not the place to go. But, if you want a co-op for a good value, in an area with good schools, Inwood is a great place to buy.
Our Favorite Inwood Apartments For Rent Right Now
Using Inwood's median asking rent price of $1,800/month as a starting point, here are our favorite Inwood one-, two- and three-bedroom rentals on the market right now.
$1,850/Month One-bedroom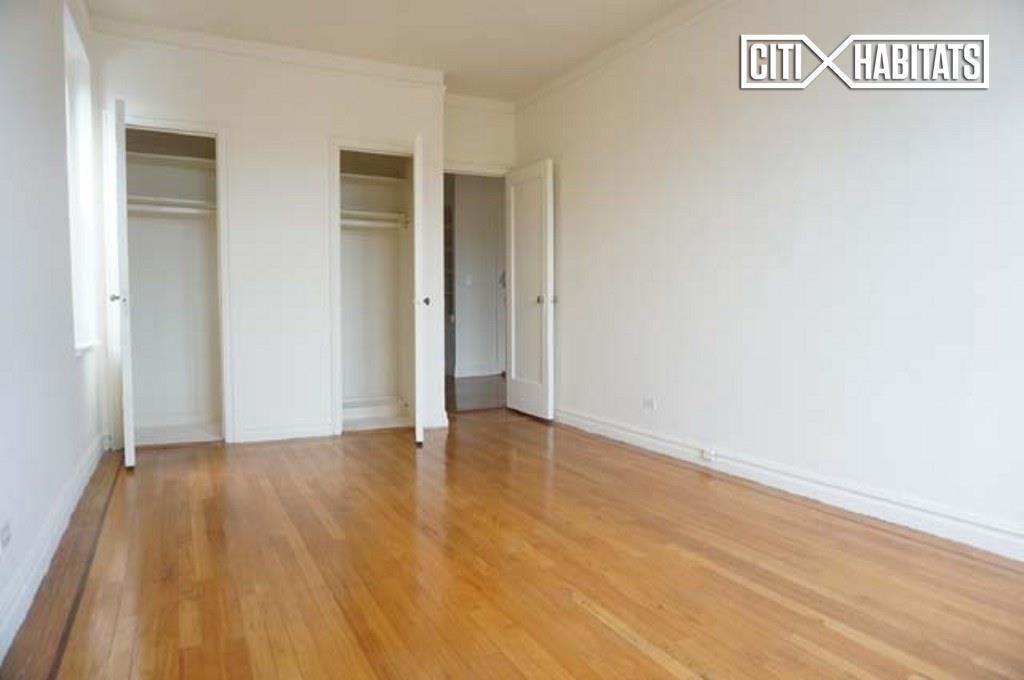 Located west of Broadway within a hilly, suburban-like enclave of Tudor homes and apartment buildings, this one-bedroom is in an elevator building just one block from Isham Park and three blocks from Inwood Hill Park.
No-Fee $2,250/Month Two-bedroom
For $2,250/month, you can have this gut renovated, pet-friendly two-bedroomwith an in-unit washer/dryer.
$2,900/Month Three-bedroom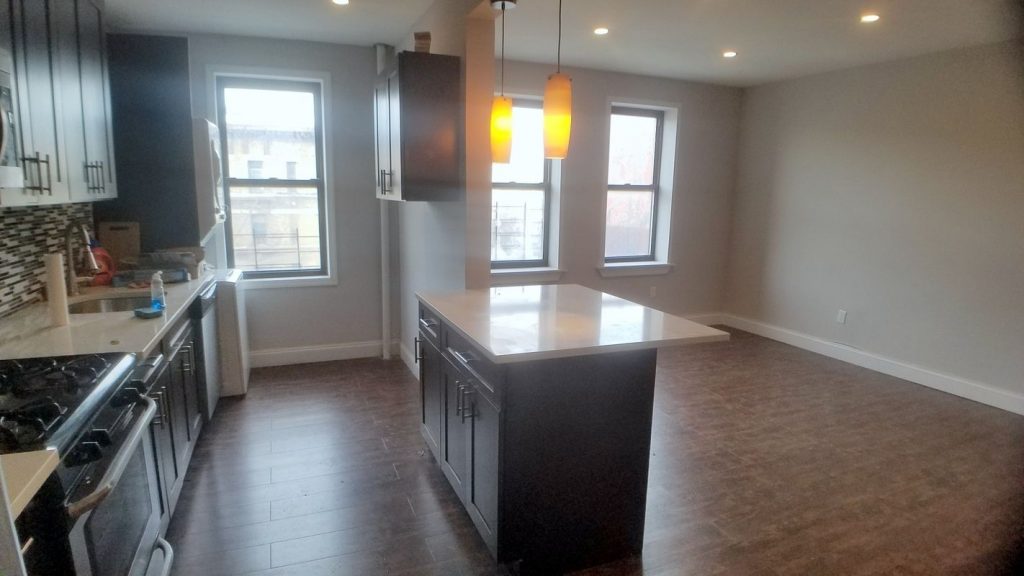 For $2,900/month, you can have this pet-friendly, 1,200 square foot three-bedroom, one-and-a-half bathroom apartment complete with an in-unit washer/dryer, dishwasher, and microwave.
Our Favorite Inwood Apartments For Sale Right Now
Using Inwood's median asking sale price of $487,000 as a starting point, here are our favorite Inwood apartments on the market right now.
$335K One-bedroom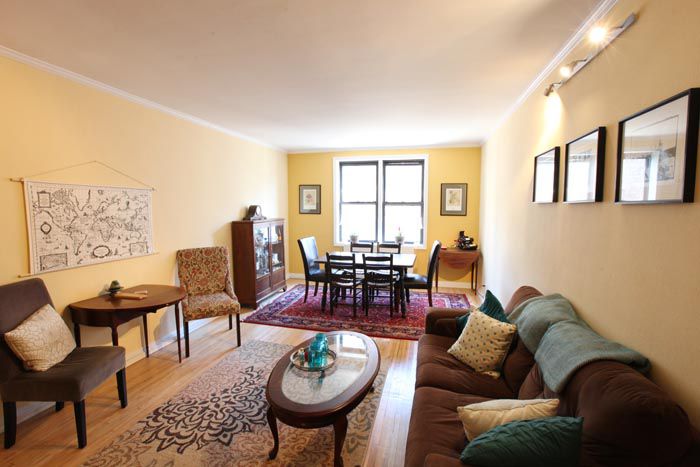 Just two blocks from Inwood Hill Park, this one-bedroom co-op features a renovated kitchen, crown molding, a walk-in closet and a foyer large enough to double as a dining room.
$499K Two-bedroom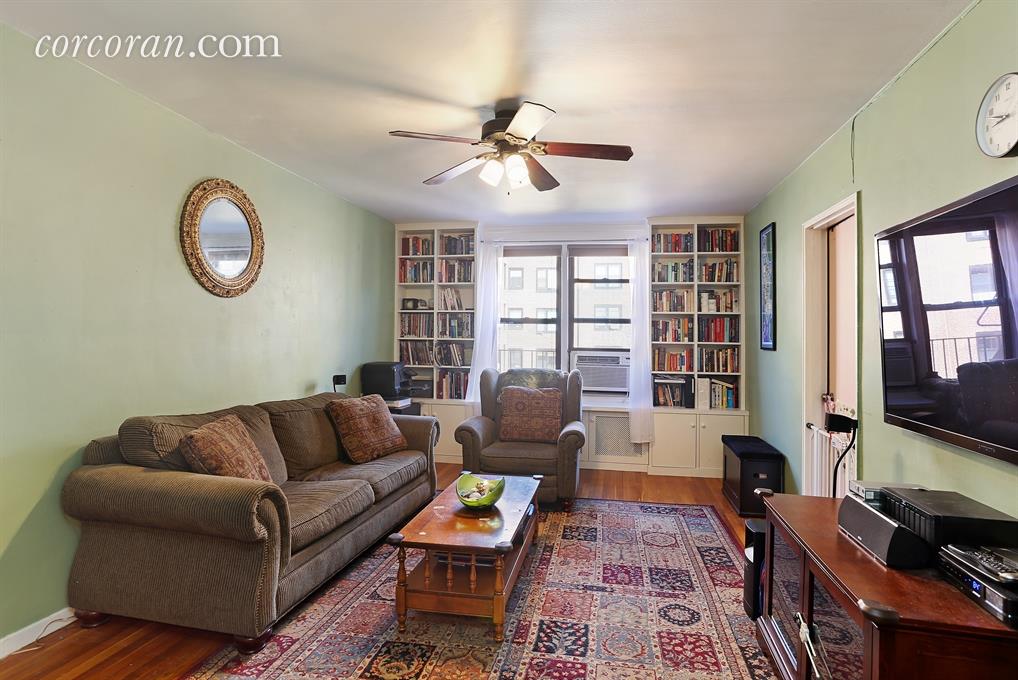 Perched on a tree-lined block bookended by green space, this two-bedroom co-ophas a dining foyer and a large windowed galley kitchen. Plus, the asking price was recently reduced by $11,000.
$565K Two-bedroom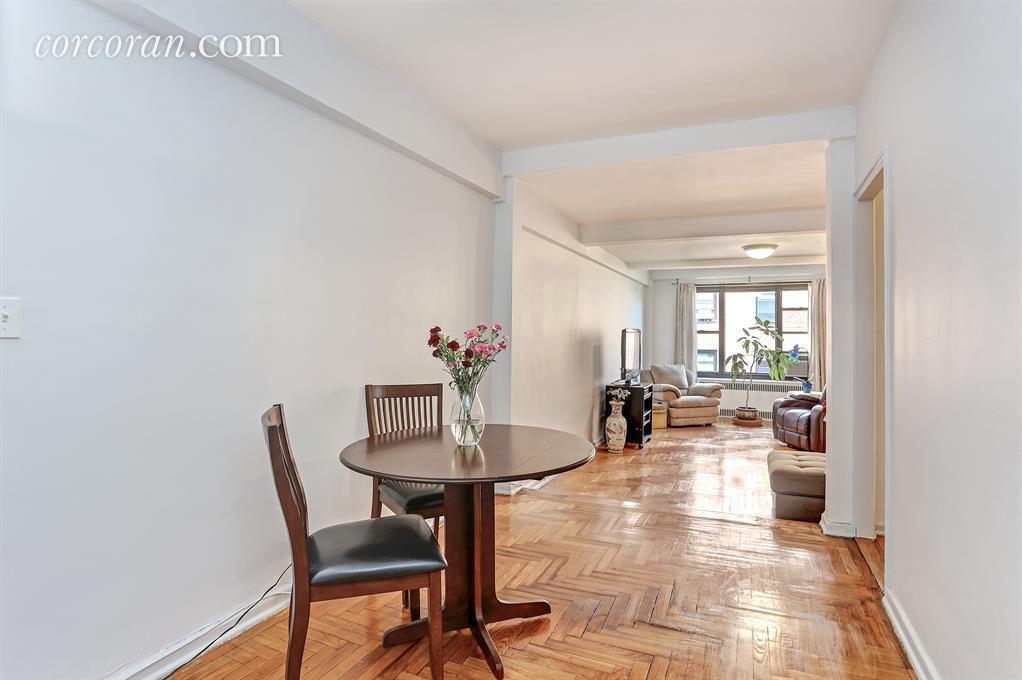 This newly renovated, pet-friendly two-bedroom co-op features a dining foyer, a sunken living room and has access to a shared roof deck.
For the full article, click here.